Confidentiality:

Confidentiality is one of the most important components between a patient and psychologist. Successful psychological services, whether evaluation or therapy, require a high degree of trust with often sensitive information that patients may not discuss elsewhere. Sometimes, however, patients may want their psychologist to share information or collaborate with others involved in their care (schools, other healthcare providers, etc.), and in these cases, patients will be asked to provide their written authorization to do so. Furthermore, HIPAA allows the use and disclosure of Protected Health Information (PHI) for the purposes of treatment, payment, and healthcare operations. There are certain situations in which psychologists (as well as other healthcare providers) are required by law and ethics codes to disclose certain types of information about patients. Examples of when information may be disclosed without patient's consent may include cases of suspected abuse/neglect of a child or incapacitated adult, if a patient is considered to be at risk of harm to him/herself or others, and in legal proceedings in response to a subpoena or court order.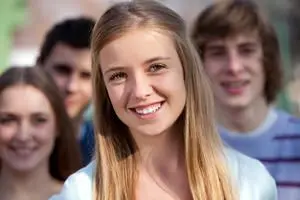 The policy of MindWorks is to maintain strict confidentiality of all protected health information (PHI) about patients according to state and federal law and professional ethics. Patients can expect that no PHI disclosed to Dr. Streicher will be shared with any third party without the patient's permission (or parent's/guardian's permission, in the case of minors), except as allowed and/or required by law.


Prior to beginning your services with Dr. Streicher, you will be provided a written copy of the MindWorks Notice of Privacy Practices so that you can better understand how your PHI may be used and disclosed and how you can access this information. You will be given an opportunity to ask any questions you might have about this issue prior to initiating services with Dr. Streicher.

Click here for the MindWorks Notice of Privacy Practices.
Attendance & Late Cancellation/No Show Policies: Scheduled appointments are reserved specifically for each patient. Therefore, it is the responsibility of the patient (or for minors, the parent/guardian) to keep appointments as scheduled and to provide sufficient advanced notice when appointments need to be cancelled/rescheduled.
If a patient fails to show for a scheduled appointment or does not provide sufficient advanced notice (as specified below) to cancel and/or reschedule an appointment , the patient (or for minors, the parent/guardian) is responsible for paying the full cost of the scheduled appointment. For example, the late cancellation/no show fee for the initial intake interview would be $400.
In order to avoid late cancellation/no show fees , patients (or for minors, the parent/guardian) are required to provide advanced notice to Dr. Streicher by phone or email within the following minimum time frames depending on appointment type/length that is scheduled:

Advanced notice of at least 2 full business days is required to cancel/reschedule appointments of 30-60 minutes in duration (e.g., follow-up consultation visits, coaching sessions, etc.).

Advanced notice of at least 10 full business days (i.e., 14 calendar days) is required to cancel/reschedule any multi-hour appointment (e.g., appointments > 60 minutes, such as initial interview, testing, feedback session, etc.).
It is important to arrive on time for scheduled appointments, as Dr. Streicher is unable to extend appointments beyond the block of time that is reserved. Patients will be charged for appointments as scheduled regardless of a late arrival time. Shortened appointments due to late arrivals may result in the need for additional appointments, which will increase the cost of services provided.

Special Cases Regarding Financial Responsibility:
IN THE CASE OF DIVORCED/SEPARATED PARENTS OF MINORS: The parent who is seeking services for a minor patient at MindWorks is financially responsible for payment when that parent is divorced/separated. Financial arrangements between divorced/separated parents must be handled independently of MindWorks and Dr. Streicher.
IN THE CASE OF COLLEGE-AGE ADULTS: When the parent(s) of a college student plan(s) to pay for services at MindWorks for the student, the standard practice policies detailed in this contract still apply. In such cases, the student's parent(s) will be required to sign this Fee Agreement & Financial Responsibility Contract in lieu of the student.

Good Faith Estimate: You have the right to receive a "Good Faith Estimate" explaining how much your care will cost. Health care providers are legally required to give patients who don't have insurance or who are not using insurance an estimate of the bill for medical items and medical services. Beyond the legal requirements, Dr. Streicher is committed to transparency regarding her practice policies, fee schedule, and your cost of care. Your legal rights to a Good Faith Estimate include the following: (1) You have the right to receive a Good Faith Estimate for the total expected cost of any non-emergency medical items or services. (2) Your health care provider is required to provide you with a Good Faith Estimate in writing at least 1 business day before your medical service or item. You can also ask your health care provider for a Good Faith Estimate before you schedule medical care. (3) If you receive a bill that is at least $400 more than your Good Faith Estimate, you can dispute the bill. Retain a copy of your Good Faith Estimate for your records. For questions or more information about your right to a Good Faith Estimate, visit www.cms.gov/nosurprises.